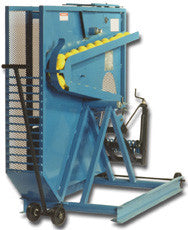 Iron Mike Pitching Machines
The pitching machine known as the Iron Mike is a one-of-a-kind arm style pitching machine that has been around for 55 years. Durable, low maintenance, throws any style ball, accurate, and will give thousands of pitches and years of reliability. Every iron Mike can be set up as a baseball, or as a softball pitching machine. They can be converted back and forth, not the easiest of jobs, but certainly cost effective if you need it.  Regardless of the type of balls being thrown they are in an over hand style with the hand and the arm on the Iron Mike machine.
There are four models of the iron Mike pitching machines, all have the same characteristics:
Strong and Durable
Adjustable Speeds
Ability to Throw Either Baseballs or Softballs Dimple or Leather
The MA (Machines) All Have Exactly the Same Internal Workings Have Exactly the Same Throwing Capabilities.
We Sell All Three of the MA (Machines) with a Positive Feed Mechanism That Allows Free Flow of All Balls.
All the MA (machines) throw from 30 miles an hour to 85 miles an hour.
All the MA (Machines) Have Quick Adjustments for Speed and for Height within the Strike Zone the Manual Controls Located on the Back of the Machine.
All have a indicator light when the ball is about to be thrown visible by the batter for timing purposes
The MP-6, MP-4, and MP-5 all include an 80' remote control that adds the ability to start and stop the machine from the batter's area.
============================
Differences:
MP5
machine has a ball track delivery system that delivers 38 baseballs or 29 softballs. Gravity fed- and we had the positive feed to all the machines
.........................................
MP6
machine as a hopper fed system holds holes up to 600 baseball or 400 softballs, and we at the positive feed to all the machines. Many clients choose to purchase the machine guard with this machine to protect the machine from balls being it back at it damaging both balls and denting the machine over time.
.....................................
MP4
sometimes called the Pro model is the biggest and the heaviest machines. It is still hopper fed, 600 baseball for 400 softballs, with the positive feed to keep the balls flowing. However there is added steel and thicker steel protection for the machine on the front so as to eliminate the need for a machine guard if you choose to.
.............................................
C82
is the smallest version of the iron Mike machines it is designed to throw baseballs up to 60 miles an hour, and softballs up to 45 miles an hour.  In turn it has the ability to be adjusted to throw at arc for the slow pitch softball player.